B-Corp
A B-Corp certification is a global standard for what difference a company makes for society. As a certified B-Corp, you are committed to live up to high standards both socially, environmentally and in terms of transparency. And to document that there is action behind the words. The certification is proof that a company is sustainable in all its activities not only related to products and services, but on factors from employee benefits and charitable giving to supply chain practices and input materials.
It is no longer a choice for companies whether to take social responsibility. It is an expectation, and a condition that companies must abide by.
Becoming B-Corp certified enables companies to "walk the talk" and not just talk about it or develop a hollow CSR strategy. 
In order to be acknowledged as a B Corporation, applicants are assessed on the basis of a broad range of criteria evaluating every effort and every facet of the business, and a company must: 
Demonstrate high social and environmental performance by achieving a B Impact Assessment score of 80 or above and passing the risk review. 

Make a legal commitment by changing their corporate governance structure to be accountable to all stakeholders, not just shareholders, and achieve benefit corporation status if available in their jurisdiction. 

Exhibit transparency by allowing information about their performance measured against B Lab's standards to be publicly available on their B Corp profile on B Lab's website.  
B Corp organizations work not only to be the best in the world, but also for the world. B Corps do more than merely plan for change – they actively carry out plans to be the change we want to see in the world. They hold suppliers responsible with regards to sustainability, social obligations and decent working conditions – and continuously strive to obtain the climate- and health-related certifications necessary to support this mission.
If you would like to know more about B-Corp:
https://www.bcorporation.net/en-us/ and https://bcorporation.eu/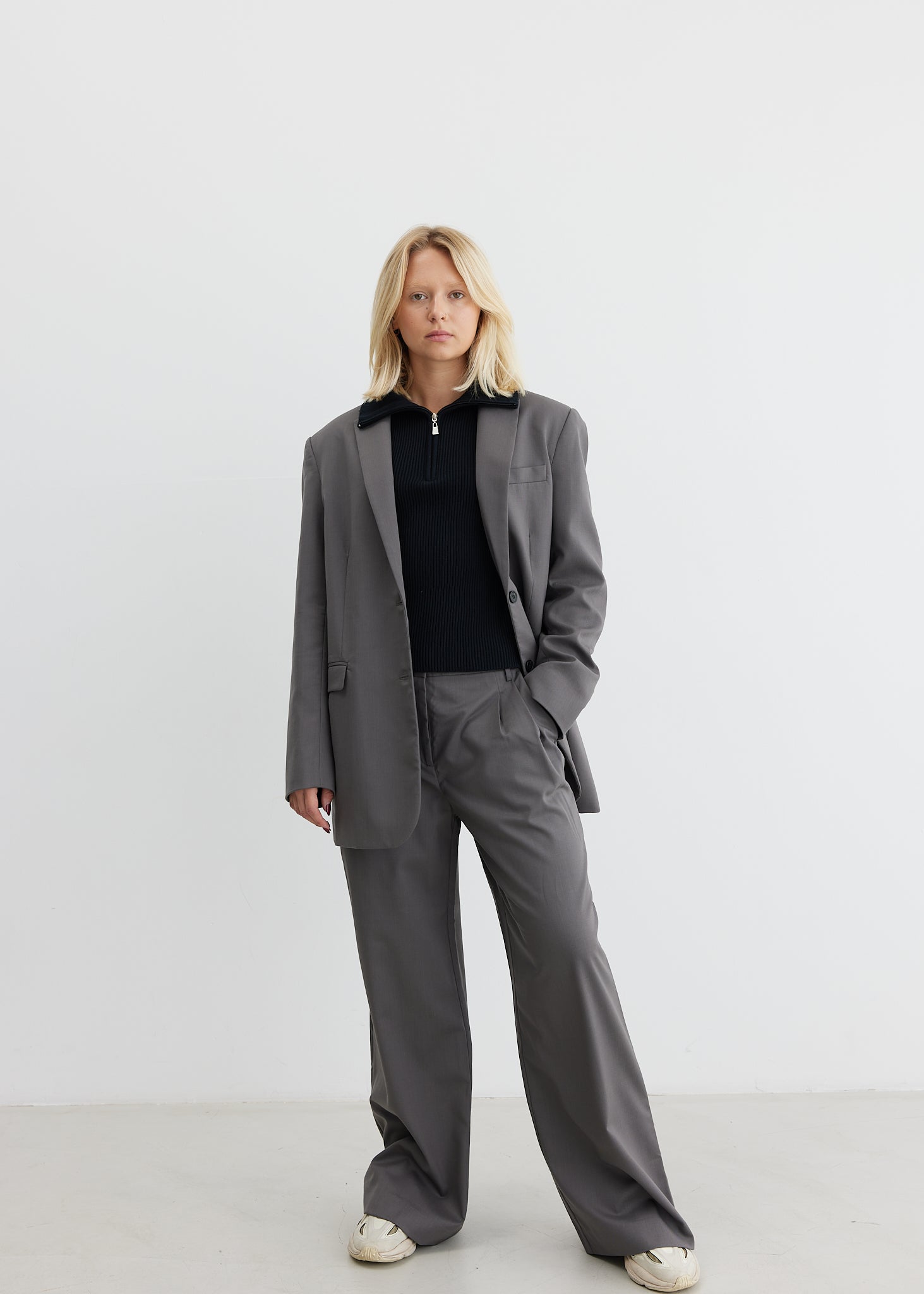 DESIGNERS REMIX Jolene Wide Pants
Regular price
$213.00 USD
Regular price
Sale price
$213.00 USD
Unit price
per
Sale
Sold out
View full details